LITE AND LIGHT LTD was founded by innovative and dynamic Engineers who believe progressive innovation can take Kenya and the world at large to the next level of Engineering. Upon its formation, the company has completed several engineering projects, both commercial and Residential.
We have vast experience in working closely with Engineering Consultants, Architects, and main contractors and we believe that the success of every project lies in the communication channels, which exist between the design, construction and client teams
Over the years, Lite and Light Ltd has earned a reputation for excellence, quality, and quick response, and soon became a principal contractor in Kenya.To keep pace with today's fast-growing, innovative business climate, we strive to remain on the cutting edge of electrical installations by using the latest technology.
We provide unique personalized services tailored to meet the requirements of the region in terms of Electrical services, Energy consulting, Solar and Wind powered equipment, Hot water systems as well as Power Backup Systems,
OUR VISION
To be a globally recognized as innovative and competitive Engineering Services provider.
OUR MISSION
To grow and increase access to energy by providing quality and reliable power solutions.
  CORE VALUES
Customers satisfaction is key to their happiness
Ensuring good value for our customers' money
Providing sustainable development via solar energy
Job creation and social impact
Career progression of our staff is critical to improving customer satisfaction Committed to offer the best services
LITE AND LIGHT SERVICES
Our Engineering Services include the following;
 i)  COMMERCIAL ELECTRICAL SERVICES
Lite and Light Ltd has the resources, network, engineering team, and professional experience to handle the most demanding power designs and installations. From light industrial complexes to residential estates, retail outlets to leisure facilities, we have the skilled workforce to deliver a wholly reliable yet cost-efficient service.
We do install, troubleshoot, update, and maintain any single or 3 phase installation. Using the latest technology, we undertake to test, meet regulations, improve energy efficiency, and reduce overheads. As business grows, we can work with it to plan and install additional circuits to suit the expansions.
Our remit is to dovetail seamlessly with our client's operations, to ensure our work is progressed with minimum disruption and maximum efficiency.
 ii) PLANNED & REACTIVE ELECTRICAL MAINTENANCE
We currently offer a reactive and planned maintenance service to over 1500 premises nationwide. Despite all the recent advances in technology, the old cliché still holds: prevention is better than cure. We're experts in mechanical and electrical maintenance and can tailor-make a program of planned preventative maintenance that exactly fits your needs.
Whether it's plant and boiler maintenance, HVAC, building controls, electrical systems, or water hygiene, and whether it's a site-based or mobile approach, we have the resources and skills to keep your building compliant with current legislation and fit for purpose.
We use the latest techniques of electronic planned and reactive preventative maintenance to keep your costs down. We also make full use of new technology like asset registers.
   iii)     EXTENSIVE WORKS
Lite and Light Ltd offer a comprehensive range of services and products. Our expertise lies in matching our knowledge and skill base with reliable service. Our clients can rely on us being there whenever we are needed.
In recent years, advances in solar technology have made this form of energy generation highly attractive. The subsequent decline in subsidies has seen many operators depart from the market, leaving households with solar PV systems installed without support. We are fully skilled and equipped to help. If you need assistance with your solar technology, please get in touch.
Likewise, we are fully conversant with the new technology covering domestic Audio Visual installations and lighting systems. There are energy efficient solutions that can help reduce bills and dynamic advances, giving you total control of your energy bills.
iv) DOMESTIC ENGINEERING SERVICES
Our team of fully qualified and experienced engineers ensure safety and integrity of your electrical system. In delivering a wholly professional and reliable service to domestic households, we do everything from electrical renovations to consulting and installing the very latest technologies.
We do design and installations of renewable power that suits your domestic power needs thus cutting on electricity bills or completely getting your power off grid., lighting, AV, remote control, fire, security, and much more, we specialize in increasing energy efficiency, safety, and comfort.
 SOLAR PV AND SOLAR WATER HEATING SOLUTIONS
Design of solar systems
Supply and installation of solar photovoltaic systems
Supply and installation of solar water heaters
Supply and installation of solar water pumps
Supply and installation of power backup systems
Solar PV system maintenance and repairs
We offer a full-service portfolio for solar projects of all scales. L&L has qualified solar professionals registered and recognized by the relevant licensing authorities in Kenya.
Lite and Light is committed to providing you with reliable and quality renewable power supply systems. With a team of professional solar engineers and technicians, we ensure delivery of reliable services through the most suitable and well-thought application of technical skills in solar PV system design and implementation process.
We supply the full range of solar PV components including inverters, solar PV modules, structure and complete balance of systems, ensuring the best coverage for all our projects. Our solar product quality is scrutinized through our strict due
diligence procednals and keen scrutiny of our solar products put us at the very forefront of the market for services as well as industry pricing across all components.
PV Power systems, Solar Street Lights
Solar Panels
We stock, supply and install high quality, reliable, durable, and high-efficiency solar modules of all sizes.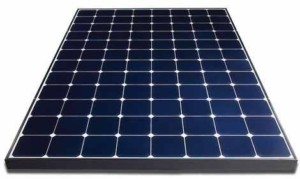 Inverters
We distribute high quality inverters, including low-frequency inverters (suitable for motor applications).
We stock inverters of all sizes interms of voltage input and power output (AC) range to suit your load requirements.
Solar Batteries
Our reliable, durable deep cycle and maintenance-free batteries provide our customers with long service life. We stock a wide range of battery ampere-hour
Balance of Systems
We provide quality, reliable and enery efficient charge controllers, Solar PV combiner box to suit your array requirements, UV treated solar cables as well as solar PV mounting structures.
Power backup systems
Solar PV System for residential power
In most of the developing economies, connection to the national grid is a significant impediment towards remote lighting communities. Our team specializes in offering off-grid solutions to remote power areas as well as commercial and residential areas where the client is keen on electricity bills and power reliability.
We offer small scale and medium scale solutions for homesteads as well as commercial and Industrial solutions for institutions within these localities.
LITE AND LIGHT LTD is licensed by Energy Regulatory Commission of Kenya (ERC) for solar PV system sizing, design, and installation and commissioning. Lite and light are licensed to carry out the promotion of solar products as an approved solar vendor.
PROJECT DEVELOPMENT SERVICES
L&L has a leading in-house experience of successful project development services. Our development services range from project site identification to contracting, construction as well as operation and maintenance. We offer local partners the full support of our engineering, procurement, and management expertise.
WHY L&L LIMITED
Lite and Light (L&L) is an excellent example of a company with well trained (both in local and international institutions) professionals with the broad scope of experience in design and implementation of solar PV systems. L&L is a company with business expertise in renewable energy and low carbon initiatives.
We offer turnkey project development to the business client with a mission to provide the highest return on investment (ROI) over the project lifecycle. Our team of experienced project advisors and engineers will work with you to define and quantify your business or social objectives and help you accomplish them with solar projects built to the highest industry safety and performance standards.
CORPORATE SOCIAL RESPONSIBILITIES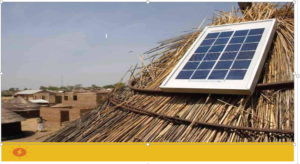 We commit to providing off-grid communities with the technical tools to use solar power as a source of clean energy. Solar is becoming central to power our homes and businesses and is the energy revolution, which we aim to be part of. We will continue to provide our quality products and services to improve the living standards/lifestyles of the community around us.
ELECTRICAL AND MECHANICAL SERVICES
L& L is endowed with well trained and experienced engineers; they will ensure proper designs for your building works, prepare BQs, and do a site inspection and monitoring to ensure successful delivery of quality engineering product. We do all sorts of electrical and mechanical designs and installations ranging from private buildings, commercial and industrials. Our service fees are affordable and ensure value for our clients' money.
For plumbing and electrical installations, our team of experienced Plumbers and Electricians can help with your emergencies. We can send a technician to sort your plumbing and electrical works.
LITE AND LIGHT RECENT PROJECTS
| | |
| --- | --- |
| Project Description | Scope of Work |
| Proposed Residential Houses for Wiz Global in Kahawa West | Electrical Works Design and Installation |
| Proposed 5KW Centralized Hybrid Solar PV System for Street Lighting at Holy Family Basilica | Design Installation, Testing and Commissioning |
| Proposed 2KW Hybrid Solar PV / 300 L System for Residential Home Kimuga | Design Installation, Testing and Commissioning |
| Proposed 2KW Hybrid Solar PV System for Residential Home Ruiru | Design Installation, Testing and Commissioning |
| Proposes EUTBS Golden Life Mall Development in Nakuru Project- Supply,Installation,Testing and Commissioning  of 14No 300L Solar Water Heating System | Supply and Installation |
| Proposed 22No Solar Street Lights for regional Center for mapping Resources and Development(RCMRD) Kasarani | Design Installation, Testing and Commissioning |
| Proposed Completion of 6No. Town Housed for Heritage Capital Limited on Plo LR No 3374/889 in Lavington Nairobi County | Design Installation, Testing and Commissioning |
| Proposed 3.6kWp Solar Water Pumping for Mr. & Mr Mulwa at Kathyaka- Kibwezi | Design Installation, Testing and Commissioning |